What does a bright future look like to you? For the next instalment of T2 design collabs, we put a callout to emerging artists challenging them to design a mug that tells their view of a better future. The result was four winning designs, oozing with optimism.
Each winner was printed onto fine bone china mugs, finished with 24k gold details and a stainless-steel infuser. These limited-edition, sippable artworks are now available in store and online.
Get to know our four winners and their designs below.
---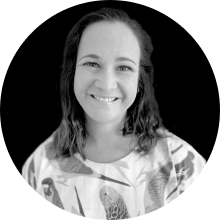 Meet Sian Downey
Sian is a surface pattern designer and sewer with a love of drawing and designing colourful patterns. Self-described as a child in a candy shop, thrilled by new designs, bright colours, and when it all comes together. A lifelong drawer, Sian comes from a generation of artists and has a family full of creatives too.
"This design is inspired by my daughter who has Down syndrome. She has the world and her future in her hands. The flowers represent people of all abilities, colour and sizes. They each grow in their own time and are worthy of this world and what their future holds." – Artist, Sian Downey
Shop now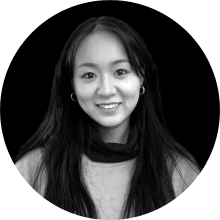 Introducing Elaine Li
Elaine's illustrations are colourful re-imaginations of everyday life, nostalgic memories, and nature, that create mood, tell stories and spark joy. After graduating with a Bachelor of Communication Design at Monash University, Elaine decided to start her own creative journey. You'll find Elaine painting in her home studio and sipping on tea, in the company of Spoon the cavoodle!
"[I was] imagining a bright future where we meet magical creatures, full of colour and life." – Artist, Elaine Li.
Shop now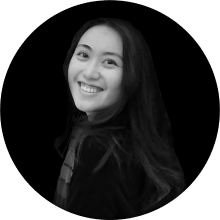 Say 'hi!' to Alexandra Truong
Student by day, and artist by night — Alex is at the beginning of her journey in the world of design. She loves all things cute and hopes that her designs can evoke warm, fuzzy feelings. Alex loves to experiment with art styles, which has led to the creation of this design!
"The future is often unexpected. Unpredictable. Unimaginable. (Like cute baby animal space explorers in a psychedelic galaxy for example.) What we can do is share our love and hopes for the future, and welcome whatever comes with a smile and a cup of your favourite tea." – Artist, Alexandra Truong.
Shop now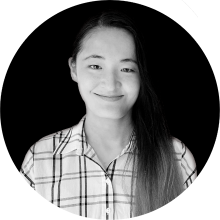 Meet Tammy Zhang
Tammy recently graduated with a Bachelor of Textiles (Design) from RMIT University. With a background in Fine Art, Tammy is passionate about appreciating the hidden wonders in nature that are often brushed aside. The inimitable nature of hand painting is something Tammy values, alongside working with gouache and fine liner.
"Now more than ever, we seek change and a chance to start over. This design morphs lips into butterflies and daffodils, symbolic of transformation and new beginnings, respectively. Adorned with firework-like sparks and joyful flamboyance, this is a celebration of brighter days ahead as we "kiss hello to the future". – Artist, Tammy Zhang
Shop now
At T2, we're all for creativity and making spaces for artists to expressive themselves. If you loved this collaboration, get your teacups ready for the year ahead. In 2023 we have more in the works, stay tuned!