Stories
T2 x The Smith Family
We've exclusively designed a tote bag for The Smith Family, that doesn't just look good – it does good.
Learn
The verse of tea
#T2gether is a celebration of the spoken word that unites four slam poets, armed with powerful prose.
Read
A cup for me, a cup for you
Tea done differently
T2 was born out of a desire to be unlike anything else, to break the mould and challenge the way things are done. We celebrate difference to make a difference.
Every cup of T2 is an opportunity to have a positive environmental impact.
Your favourite tea is now B Corp certified
We are proudly part of a global community of over 3,000 companies doing business that puts people and place first – by reducing inequality, lowering levels of poverty, creating healthier environments, building stronger communities and imbuing jobs with dignity and purpose. We've made some radical changes and we've now got the top certification in the world to prove it.
Redefining success in business
Certified B Corporations are businesses that meet the highest standards of verified social and environmental performance, public transparency, and legal accountability to balance profit and purpose.
Read more
Just a sip of how far our tea has come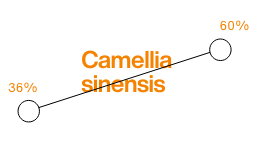 In 2019 we went from less than 36% to 60% sustainably sourced Camellia sinensis.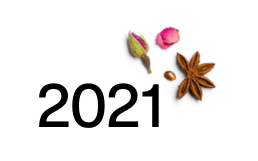 We are working ingredient by ingredient through each herbal, fruit and spice every single one of our blends so that we will be 100% sustainably sourced by 2021.
In 2019 we went from less than 4% to 10% sustainably sourced tisanes.
Brewing guide for making tea
Whatever your sip, this handy guide will help you steep for just the right amount of time
| | | |
| --- | --- | --- |
| Black tea | 100°C/212°F | 2-4 minutes |
| Black tea | 100°C/212°F | 2-4 minutes |
| Black tea | 100°C/212°F | 2-4 minutes |
| Black tea | 100°C/212°F | 2-4 minutes |
| Black tea | 100°C/212°F | 2-4 minutes |
| Black tea | 100°C/212°F | 2-4 minutes |
| Black tea | 100°C/212°F | 2-4 minutes |