Every cup of T2 is an opportunity to have a positive environmental impact.
Your favourite tea is now
B Corp certified
We are proudly part of a global community of over 3,000 companies doing business that puts people and place first – by reducing inequality, lowering levels of poverty, creating healthier environments, building stronger communities and imbuing jobs with dignity and purpose. We've made some radical changes and we've now got the top certification in the world to prove it.

Sustainably sourced tea
As a commodity, tea throughout history hasn't had a great track record in caring for the livelihoods and prosperity of growers and pickers. At T2, we believe that people and community are the beating heart of what makes tea so special. In order for tea cultures to continue to thrive, we must ensure that we source from suppliers that treat workers fairly, support communities, and contribute to improving the health and wellbeing of all people involved in bringing us this magical elixir.
Our definition of sustainably sourced tea is in line with the Unilever Responsible Sourcing Policy. We look for teas, herbs, fruits and spices that fulfil a number of different certification schemes including Rainforest Alliance, UTZ, Fair Trade and Organic certifications. We only have one planet, and we want to ensure that we contribute to improving it and caring for it in every way possible.
Just a sip of how far our tea has come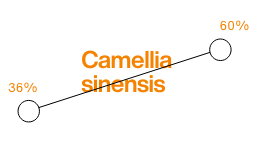 In 2019 we went from less than 36% to 60% sustainably sourced Camellia sinensis.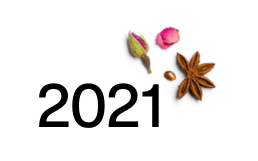 We are working ingredient by ingredient through each herbal, fruit and spice every single one of our blends so that we will be 100% sustainably sourced by 2021.
In 2019 we went from less than 4% to 10% sustainably sourced tisanes.
---

2020
Beautifully designed,
ethically sourced
At T2 we pride ourselves on offering not only beautiful teas and gifting solutions, but also a variety of beautifully designed and ethically sourced teawares.
We ensure all of our audited suppliers fall under the auditing standards of SMETA or BSCI. Sedex Member Ethical Trade Audit (SMETA) and Business Social Compliance Initiative (BSCI) are social audits that review company's business practices.​ We've been working hard to ensure all of our teawares are ethically sourced to meet our goal of 100% compliance by the end of 2020.
​At this time, all of our vendors have completed a certified audit, however, as a result of COVID-19, we have experienced some delays in receiving final compliance documentation from a few of our small overseas suppliers. We continue to closely liaise with our vendors to ensure this final documentation is received as soon as possible and any re-audits are done when safe to do so in these markets.

Recyclable, reusable or compostable
Our approach to packaging has always centred on fusing innovation with quality, delivering a product experience that is grounded in experimentation and unexpected in design execution. With an increasing focus on our sustainability credentials, we're working diligently with all our suppliers and materials to ensure we deliver on our goals.
In the sustainable packaging space, our goal is twofold:
First, to remove any unnecessary packaging from our products and consumables. Second, for the packaging that we do need, it must be either recyclable, reusable or compostable. Additionally, we aim to be free of all conventional plastic derived from fossil fuels.

Here's a wrap of where we're at with our packaging
Currently, at least 92% of our packaging and consumables are either reusable, recyclable or compostable.
Our tasting cups in-store are now made with a PLA (corn starch) lining which allows these cups to be compostable.
We have begun transitioning our petroleum based plastic polybags to plant based, home compostable bags called Natureflex, diverting over 80 tonnes of plastic per year.
T2 was one of the early adopters of the Australasian Recycling Label. The ARL is an evidence-based system that provides consumers with easy to understand recycling information when they need it most—those few seconds when working out which bin their packaging goes in.
We transitioned our retail bags to uncoated paper without any plastic lamination - these bags are now 100% recyclable. We go through approximately 2,000,000 retail bags per year, meaning this change will divert over 250 tonnes of waste from landfill annually.
Taking action: Qantas Future Planet
The planet won't change if we don't act and joining Qantas Future Planet is one of the ways we've turned our words into action.
Through our partnership with Future Planet we're supporting the Winds of Change renewable energy program and for every carbon credit we buy, we reduce 1 tonne of carbon dioxide from the atmosphere. So far we have purchased 4,670 carbon credits to offset our emissions at T2 and be carbon neutral across our global operational footprint.
Carbon credits from Winds of Change fund the installation of wind turbines in farming communities in Madurai, India. These turbines prevent power outages for these communities, and create revenue to fund water wells which bring irrigation to crops in areas that may otherwise experience drought each year. Each wind farm is positioned to provide social support where it's needed most – which means funding local schools, establishing a vaccination program and supporting equal employment opportunities for local people without an education.
But it doesn't stop there. These wind farms introduce clean energy to the grid which would otherwise be generated by a coal-fired power station. Wind power is clean in two ways: it produces no emissions and also avoids the local air pollutants associated with fossil fuels. Additionally, in constructing the turbines, new roads have been built, improving accessibility for locals. The boost in local employment by people engaged as engineers, maintenance technicians, 24-hour on-site operators and security guards also boosts local economies and village services. Importantly, 5% of revenue earned by investment in these projects, goes directly to the community's temples, schools and health services.
Carbon footprint
After measuring our 2018 baseline year, we prioritised reducing our key carbon areas, successfully reducing our footprint by 8.2% in 2019. While we find new ways to innovate and optimise our business to reduce our scope 1, 2 and 3 emissions and set new goals and targets in this area, we ensure we offset 100% of our emissions through the QANTAS Future Planet Program.
Read more about how we're reducing our carbon footprint in the annual T2 sustainability report.