All articles
Imagine the unexpected
Behind 24 doors are 24 unique flavours to sip.




Drumroll…our Advent Calendars have arrived!
A flavour-filled future is waiting for you. So, put the kettle on and countdown to the festive season with twenty-four days of tastebud-tickling teas.
Each year we hope to brew up festive hype for tea lovers, and 2022 is no different. With an aftertaste of pure joy, every Advent Calendar will get you in a cheery mood from December 1st, no doubt!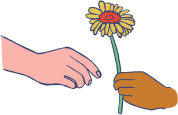 Sip the Future Hello Loose Leaf and Teabag Advent
This year, we hero the little acts that brighten our future. In an exclusively designed, fold-out calendar – everyday a cuppa creates a moment to stop, sip and imagine the positive impact you can make for yourself, your community, and the planet.
Illustrations by our in-house designers, paired with scrumptious teas will inspire you to find little ways to make change in your world – from cues to enjoy a sleep-in and have a laugh, to prompts to chat to a neighbour and get out in nature.


"Sometimes it's the small things that make a big difference. So, we looked at the little positive steps our team take for their communities, families, environment, and themselves – in the hope that sharing these could inspire others while they sip their daily tea."
- Matt, Creative Lead.




The World of T2 Luxury Advent Calendar
This is big. In a T2 first – this very luxe, very limited-edition calendar is filled to the brim with 25 days of treats and treasures.
Our Luxury Advent Calendar is warm invitation into the beautiful world of T2. We won't give away all the surprises, but here's a taster – all boxed and designed exclusively for this limited-edition calendar: Three Grace & James candles inspired by T2 teas, a lidded Generous Mug, accessories, a delicious assortment of mini tea cubes and tea filled tins.

How to dispose and recycle
All calendars are thoughtfully designed to be loved and repurposed as much as possible. When it's time to dispose of them, all cardboard packaging and tins are recyclable (for The World of T2 Luxury Advent Calendar, please remove magnet closure before recycling). Our sachets are REDCycle and TerraCycle appropriate, so they can go into your 'soft plastics' recycle. And of course, all teas are 100% sustainably sourced and teawares are 100% ethically sourced.